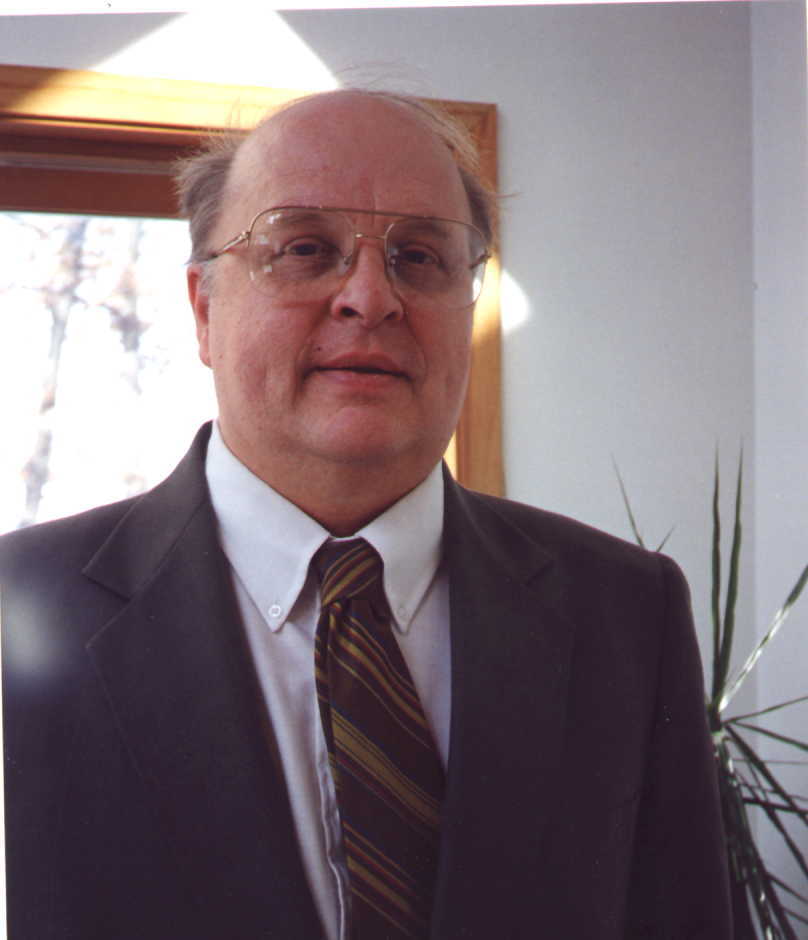 Rich's personal page
CARVER AWARD-Photo and Wisconsin Gathering

PhD 1966, Statistics, University of Minnesota

Founding Editor, Statistics and Probability Letters (1982-2007)

Fellow, American Statistical Association

Fellow, Institute of Mathematical Statistics

Research Interests: Life Testing and Reliability, Statistical Inference, Large Sample Theory, Applied Multivariate Analysis

Statistics 301: Introduction to Statistical Methods, Fall 2001
Statistics 732: Large Sample Theory, Fall 2001
Statistics 756: Applied Multivariate Analysis, Spring semesters

Course Data
Statistics, Principles and Methods (with G.K. Bhattacharyya), Fifth Edition, John Wiley, 2006
Probability and Statistics for Engineers (with I. Miller and J. Freund), Seventh Edition, Prentice-Hall, 2005
Statistical Reasoning and Methods (with K.-W. Tsui), John Wiley, 1998
Applied Multivariate Statistical Analysis (with D.W. Wichern), Fifth Edition, Prentice-Hall, 2002
Business Statistics--Decision Making with Data (with D.W. Wichern), John Wiley, 1997
Johnson, R. A. (1998). A multivariate multisample quantile test for ordered alternatives (with S. Sim, B. Klein, and R. Klein), Journal of the American Statistical Association, 93, 807-818.
Johnson, R. A. (2003). Forecasting Peak Daily Ozone Levels-II. A Regression with Time Series Errors Model having a Principal Component Trigger (with Pao-Wen Grace Liu), Journal of Air and Waste Management Association}, 53, 1472-1489.
Johnson, R. A. (2006). Nonparametric Bayesian Inference about Percentiles( with Songyong Sim), Festschrift for Kjell Doksum, IMS monograph. Eds. D. Dabrowska and V. Nair.


Kishan Mehrotra, 1971 A Nonparametric Approach to the Problem of Ordered Alternatives with Emphasis on Locally Most Powerful Rank Tests for the Two-Sample Problem with Censoring.
Mike Bagshaw, 1974 Effects of Correlation on CUSUM Tests and the Sequential Detection of Time Series Model Changes.
Tom Wehrly(joint with G. Bhattacharyya), 1976 Models for Bivariate Directional Data and Angular-Linear Data with Applications to Statistical Inference.
Joseph Ladalla, 1976 The Large Sample Behavior of Posterior Distributions when Sampling from Multiparameter Exponential Family Models, and Allied Results.
Shin-tau Liu, 1976 Sequential Conditional Probability Ratio Tests in the Multi-Parameter Exponential Family
Mike Akritas, 1978 Contiguity of Probability Measures Associated with Continuous Time Stochastic Processes.
Fabian Hernandez, 1978 The Large Sample Behavior of Transformations to Normal or Exponential Distributions.
James Taylor, 1978 Some Useful Functionals of the Empirical Age Distribution for an Age Dependent Branching Process, and Corresponding Asymptotic Inference Procedures
Steven Verrill, 1981 Some Asymptotic Results Concerning Censored Data Versions of the Shapiro-Wilk Goodness of Fit Test.
Sabastino De Amorim, 1982 Experimental Designs for Estimating the Correlation Between Two Destructively Tested Variables.
A. Mouhab, 1992 A New Bayesian Decision Theory approach to Screeening and Classification with large Sample Results.
Kuo-Tsung Wu, 1993 An Experimental Design for Nonparametric Estimation of Correlation under Destructive testing.
Songyong Sim, 1994 A Nonparametric Approach to Testing Against Ordered Alternatives Specified by Mixture Models.
In-kwon Yeo, 1997 A New Family of Power Transformations to Reduce Skewness or Approximate Normality.
Wenqing Lu, 2000 Multiple Proof Load Designs for Estimating the Correlation Under Destructive Testing.