Madison Folk Dancers 1977-1985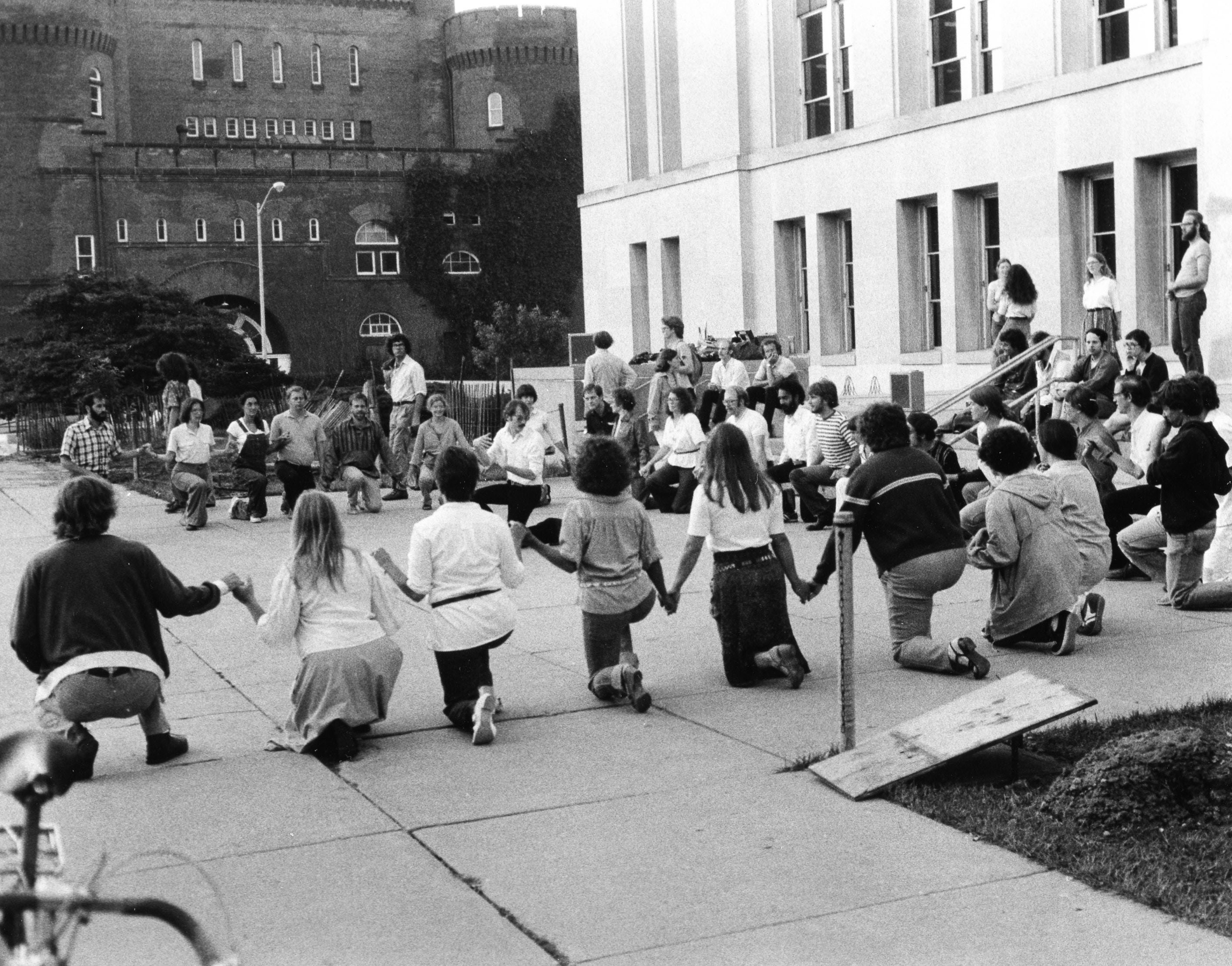 Doug Code teaching international folk dance on the U.W. - Madison Library Mall, circa 1979.

These pictures were taken, mostly at Madison International Folkdancing, during 1977-79 when I was in the UW Math Dept and during the summers 1980-85 when I was teaching in Pennsylvania but spent summers in Madison. I used a Canon AE-1 camera. You can view the Albums as a slide show below or download a .zip file of all the albums here. On a Mac, after unzipping, Xee (free software) works nicely as a slide show viewer.

It will take a little while to load each slide show.
All photos © David Callan 2012