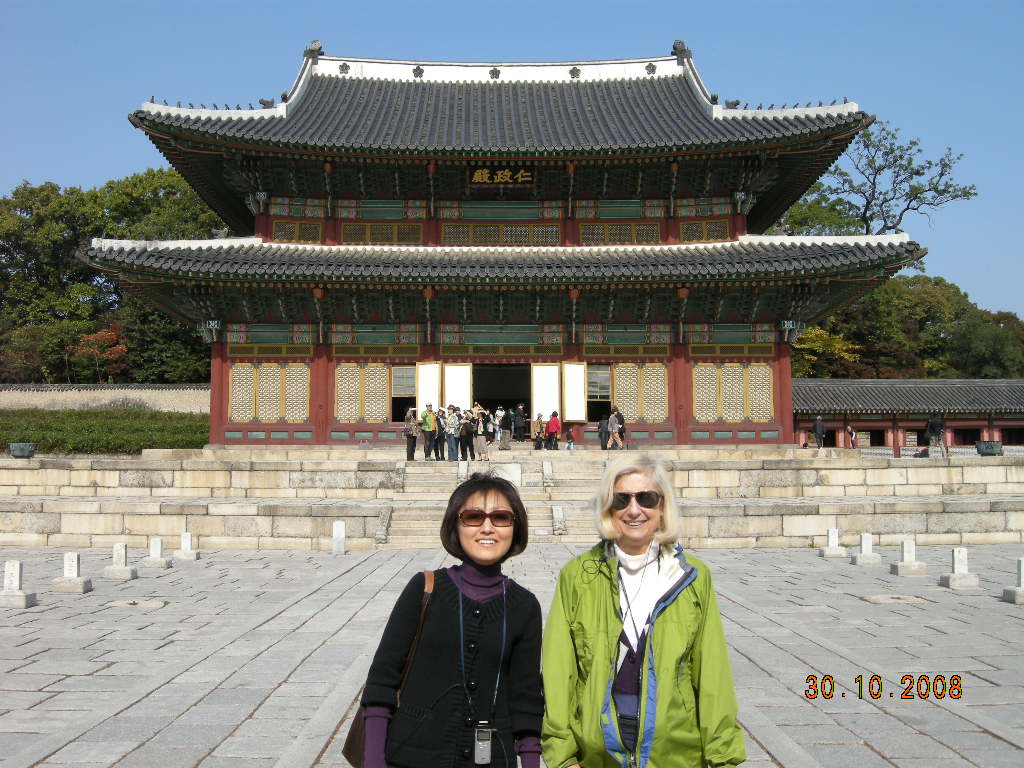 Glamourpusses Yoonkyung Lee and Grace Wahba in front of the main house at Changdeok(gung) palace, Seoul, Korea.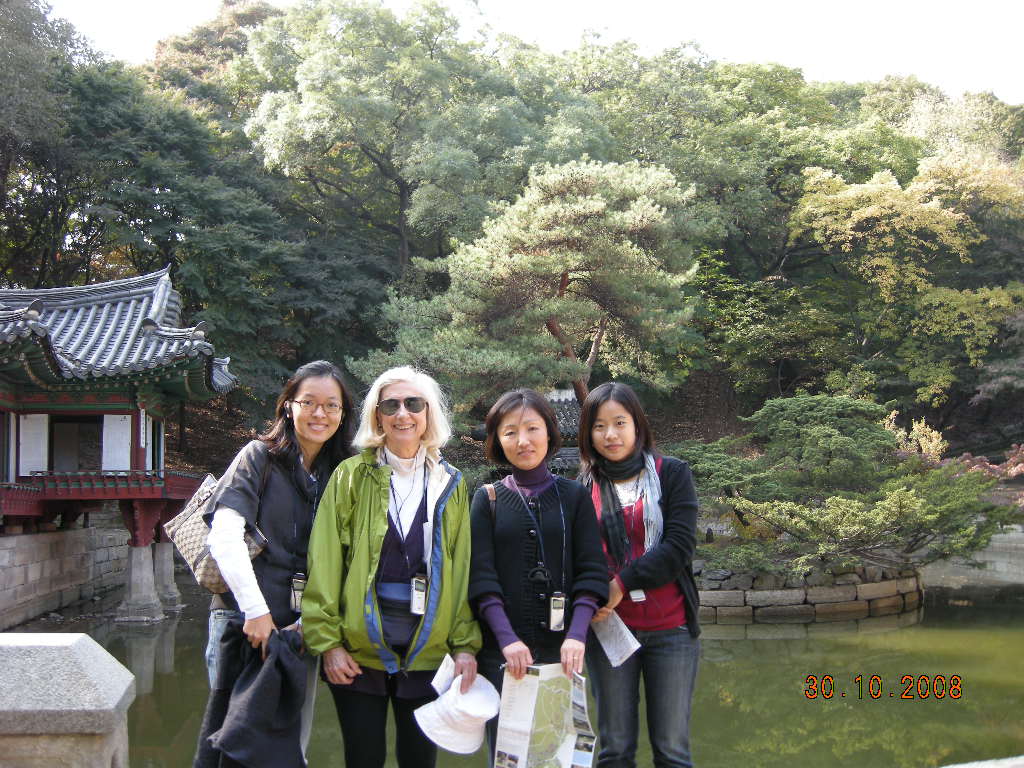 "Minders" Soojin Roh (l.) and Sunyoung Park (r.), students of Byeong Park, with Grace Wahba and Yoonkyung Lee in the palace nature preserve after a hearty walk.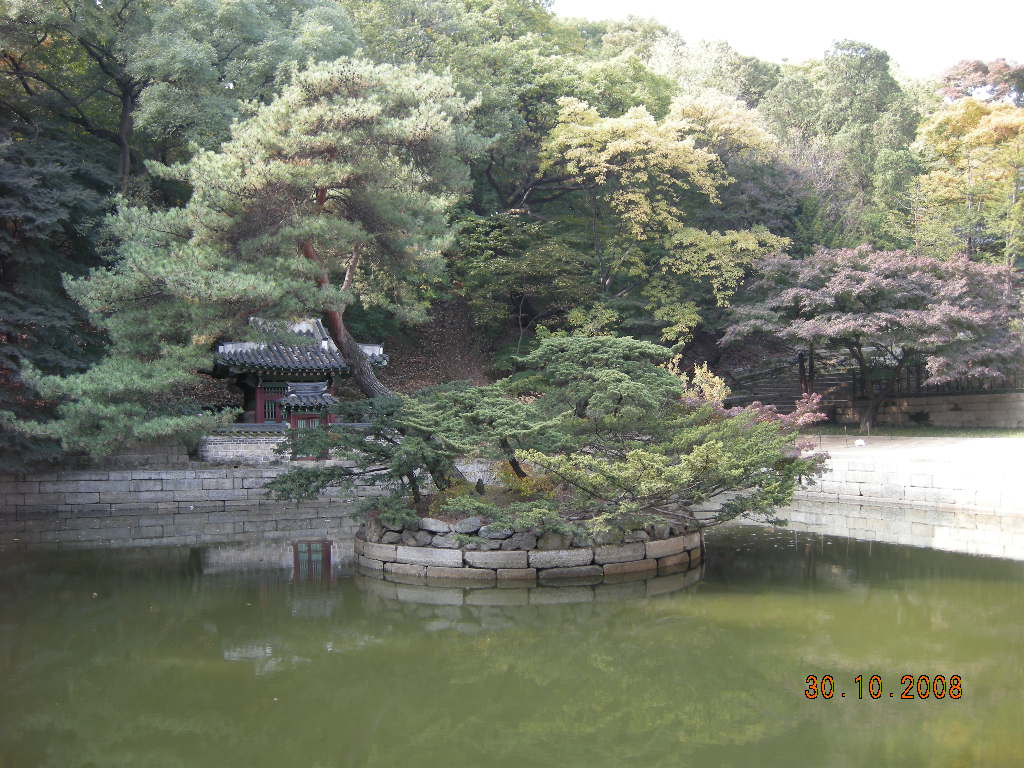 A better view of the scene above without the people.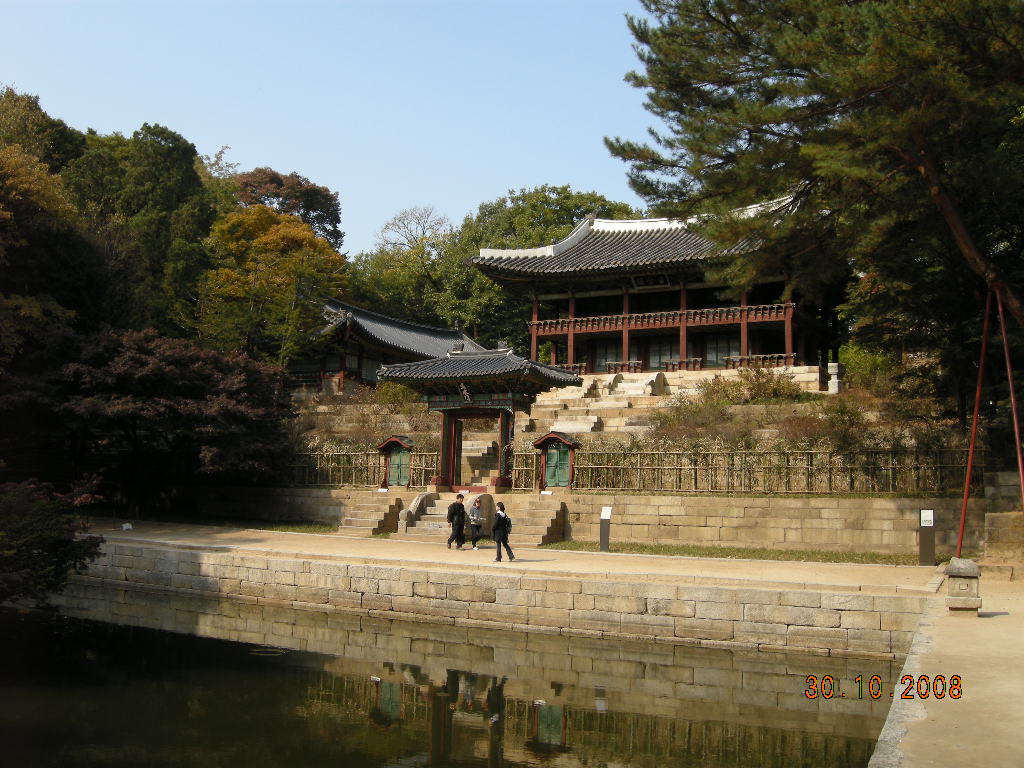 Another scene from the palace nature preserve.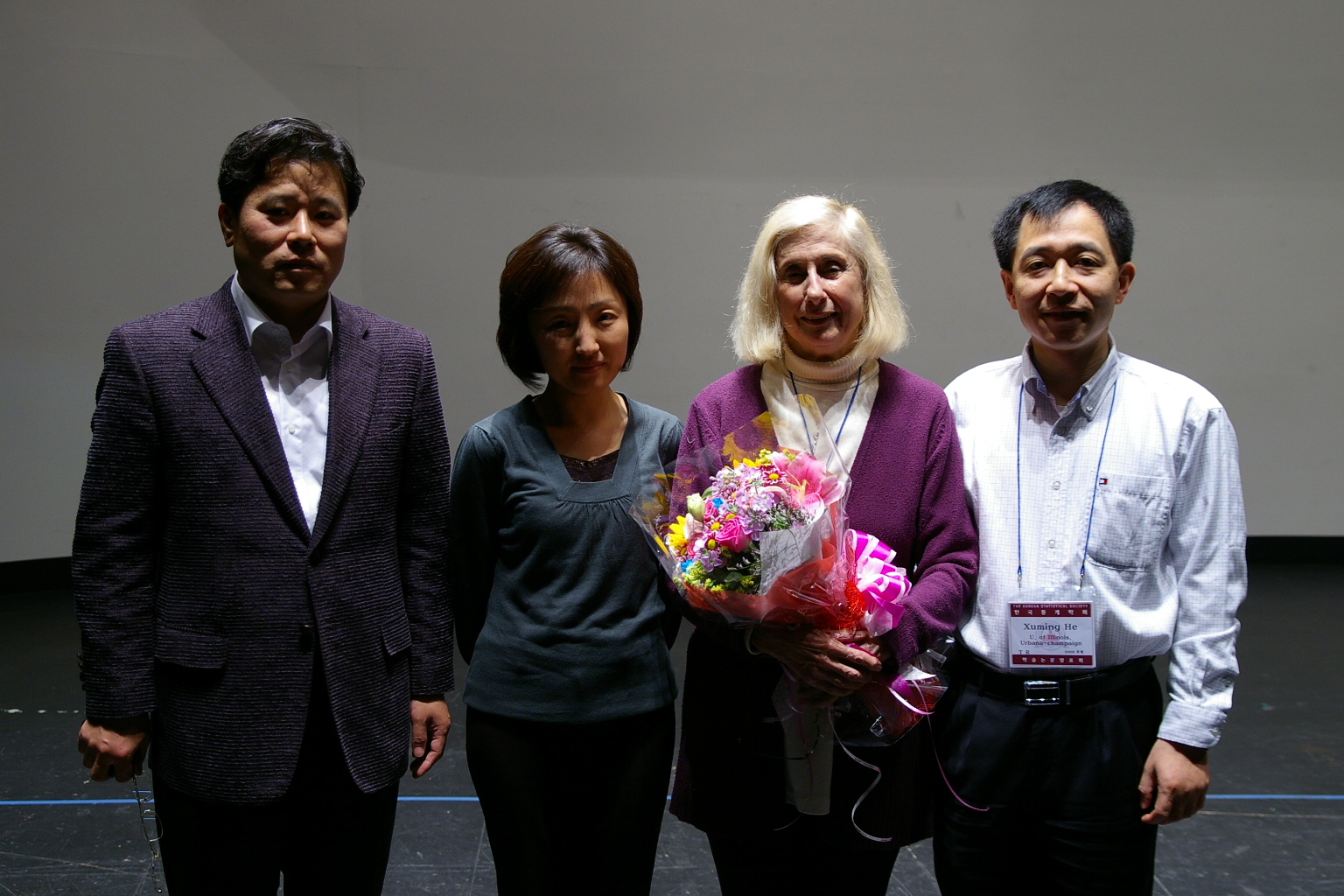 l. to r. Byeong Park, Yoonkyung Lee, Grace ("Diva") Wahba and Xuming He after Grace delivers the ILSONG lecture and receives a beautiful bouquet.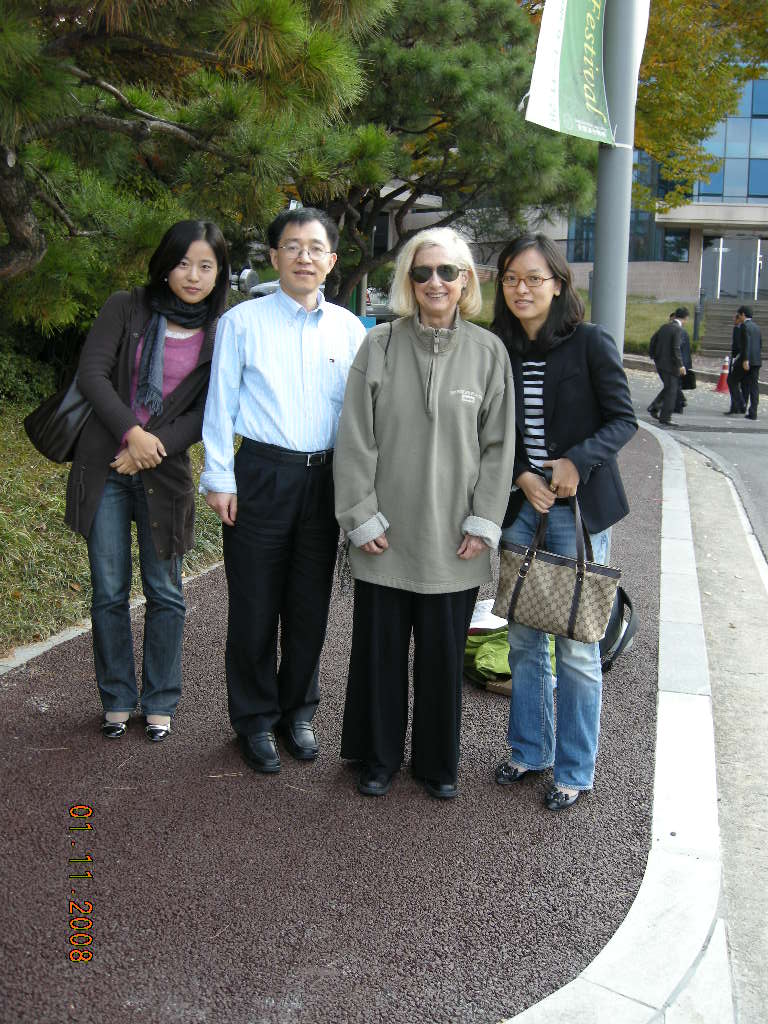 Sunyoung Shin, Xuming He, Grace Wahba and Soojin Roh at Seoul National University as Xuming and Grace prepare to say goodbye to Seoul and our faithful guides.