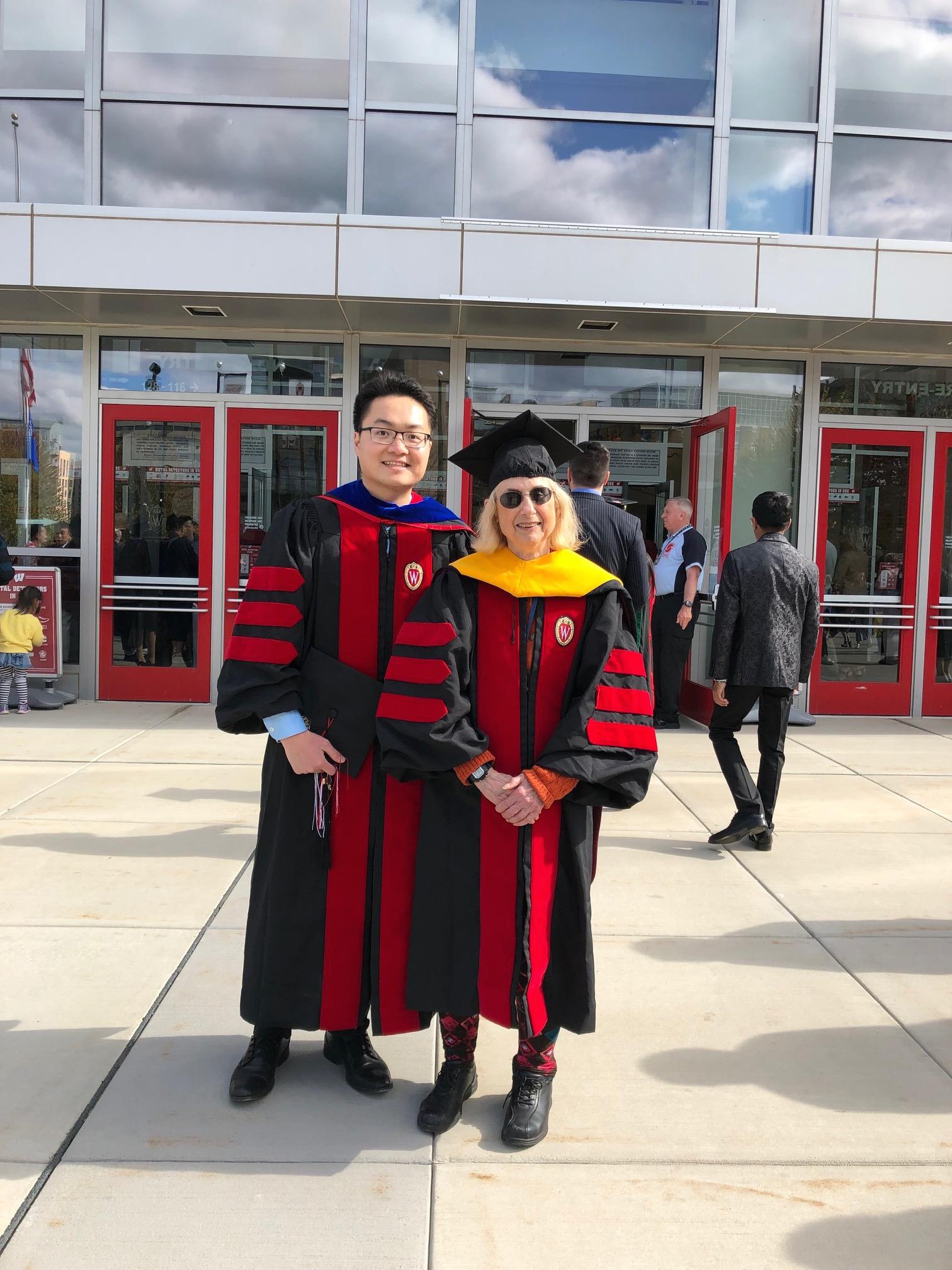 Xiaowu Dai and GW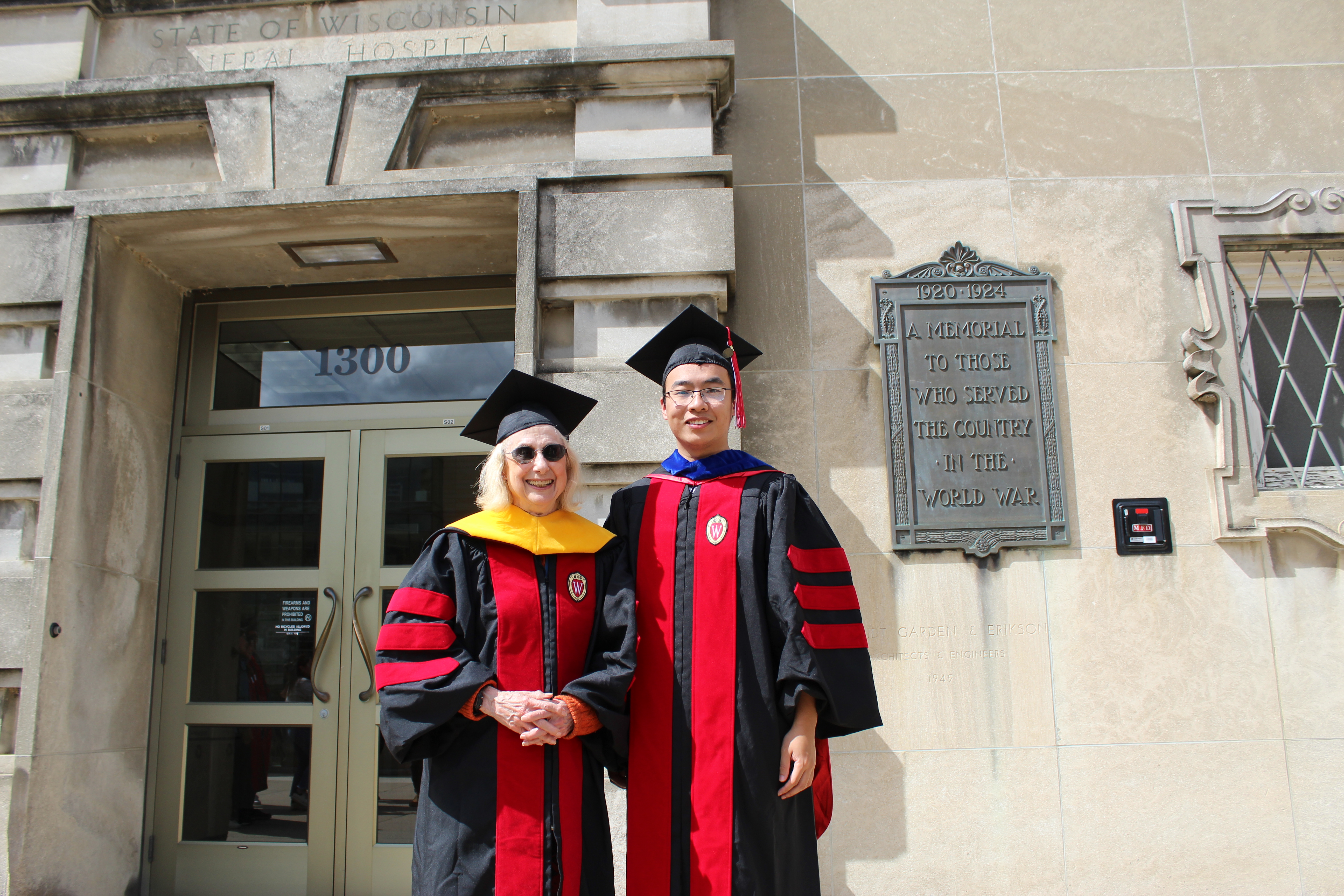 GW and Hao Zhou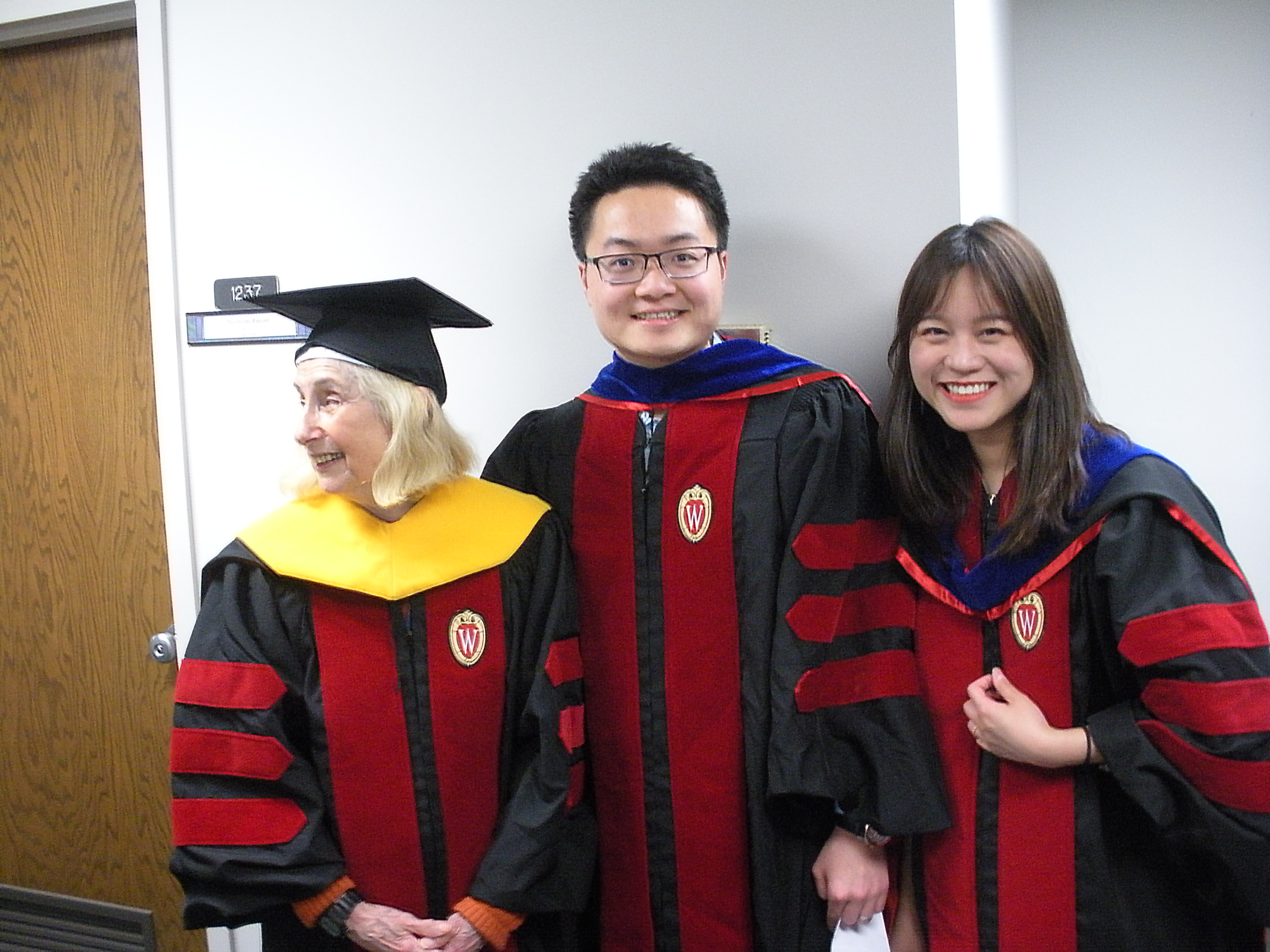 GW, Xiaowu Dai and Yuhua Zhu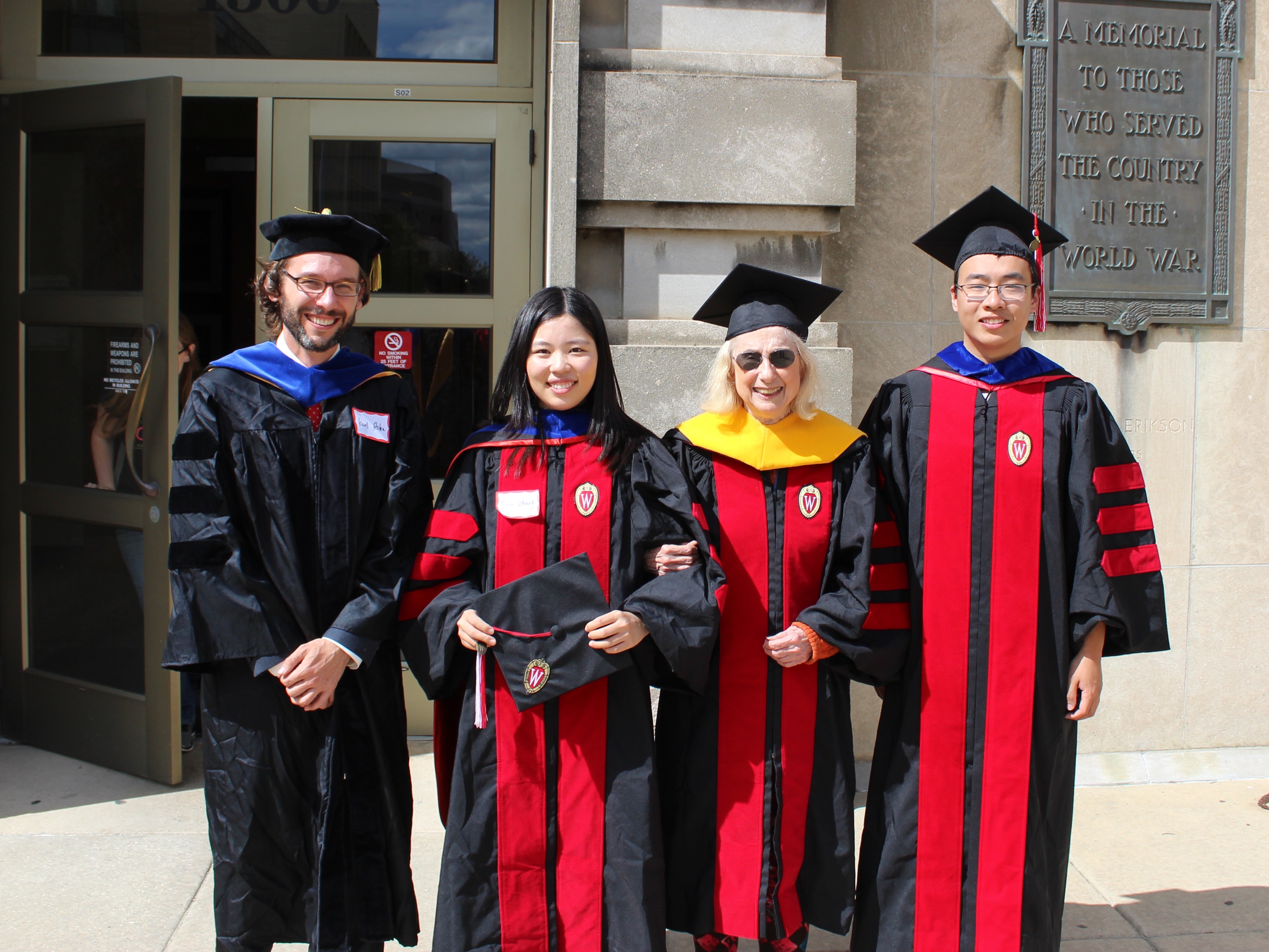 Karl Rohe, Yilin Zhang, GW, and Hao Zhou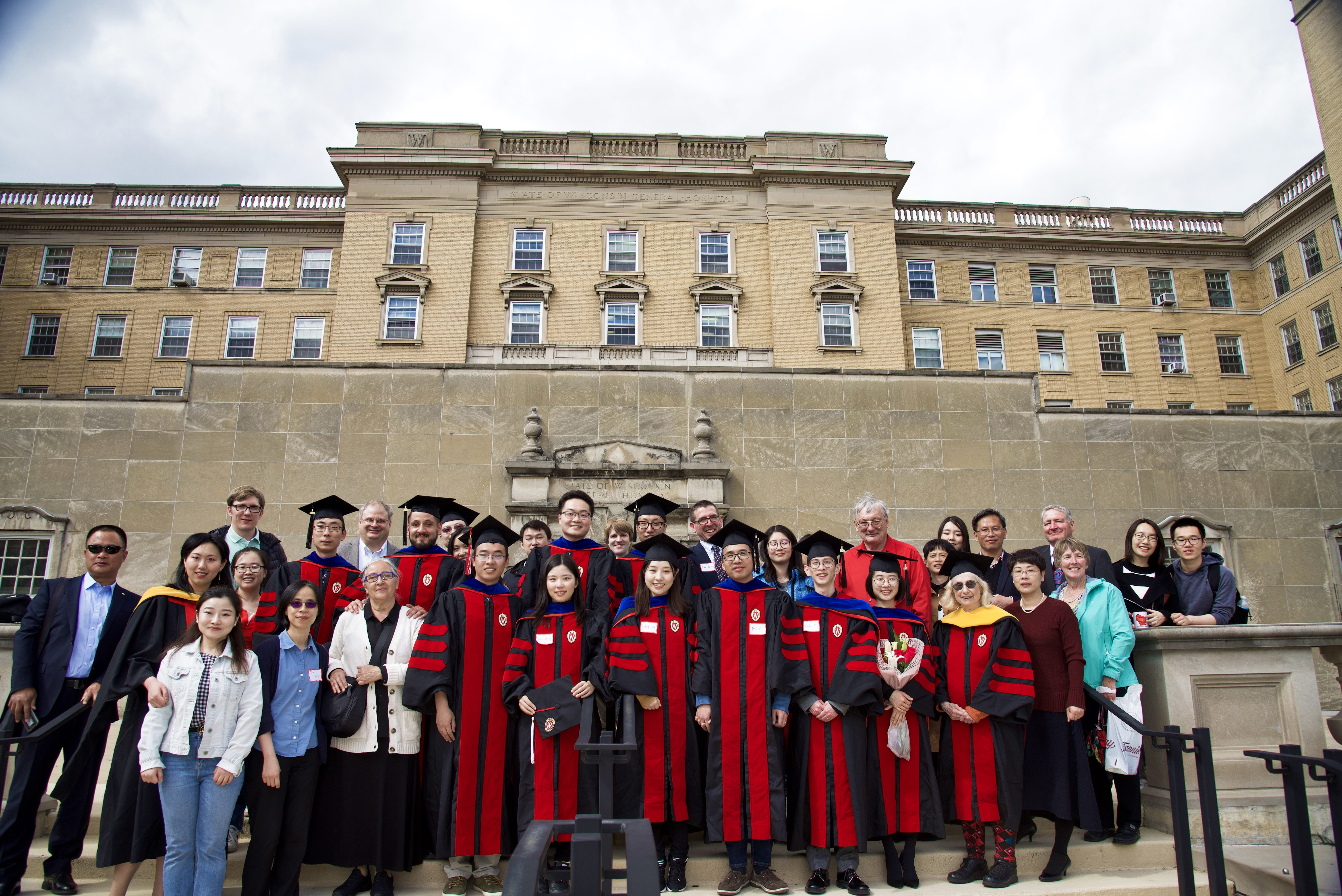 Graduates, faculty escorts and guests assemble before heading out to the Kohl Center for the ceremony.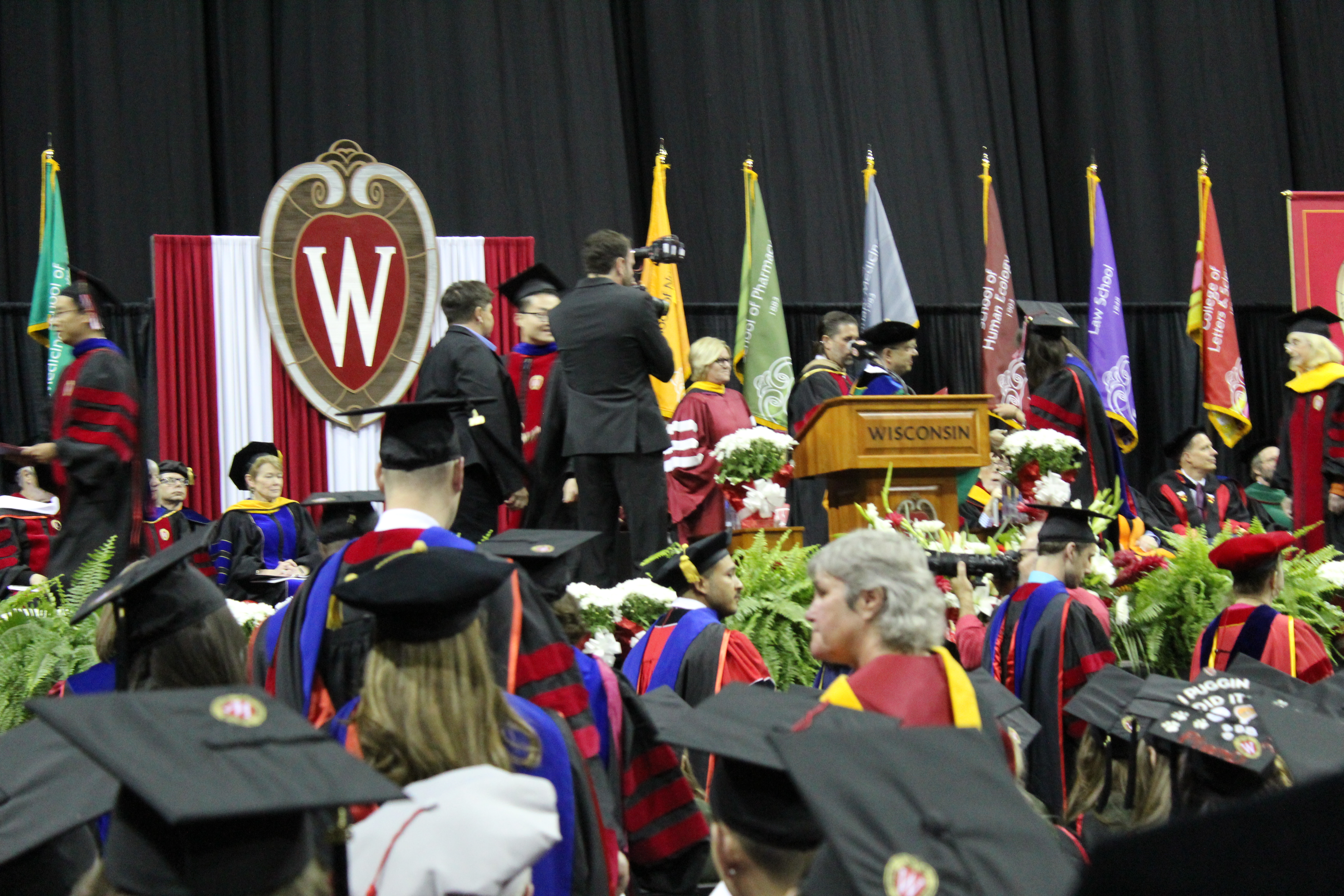 Hao leaving stage at far left, Xiaowu partly seen between the backs of two photographers in black, Yuhua facing back just to the right of the podium receiving her diploma cover and Grace far right.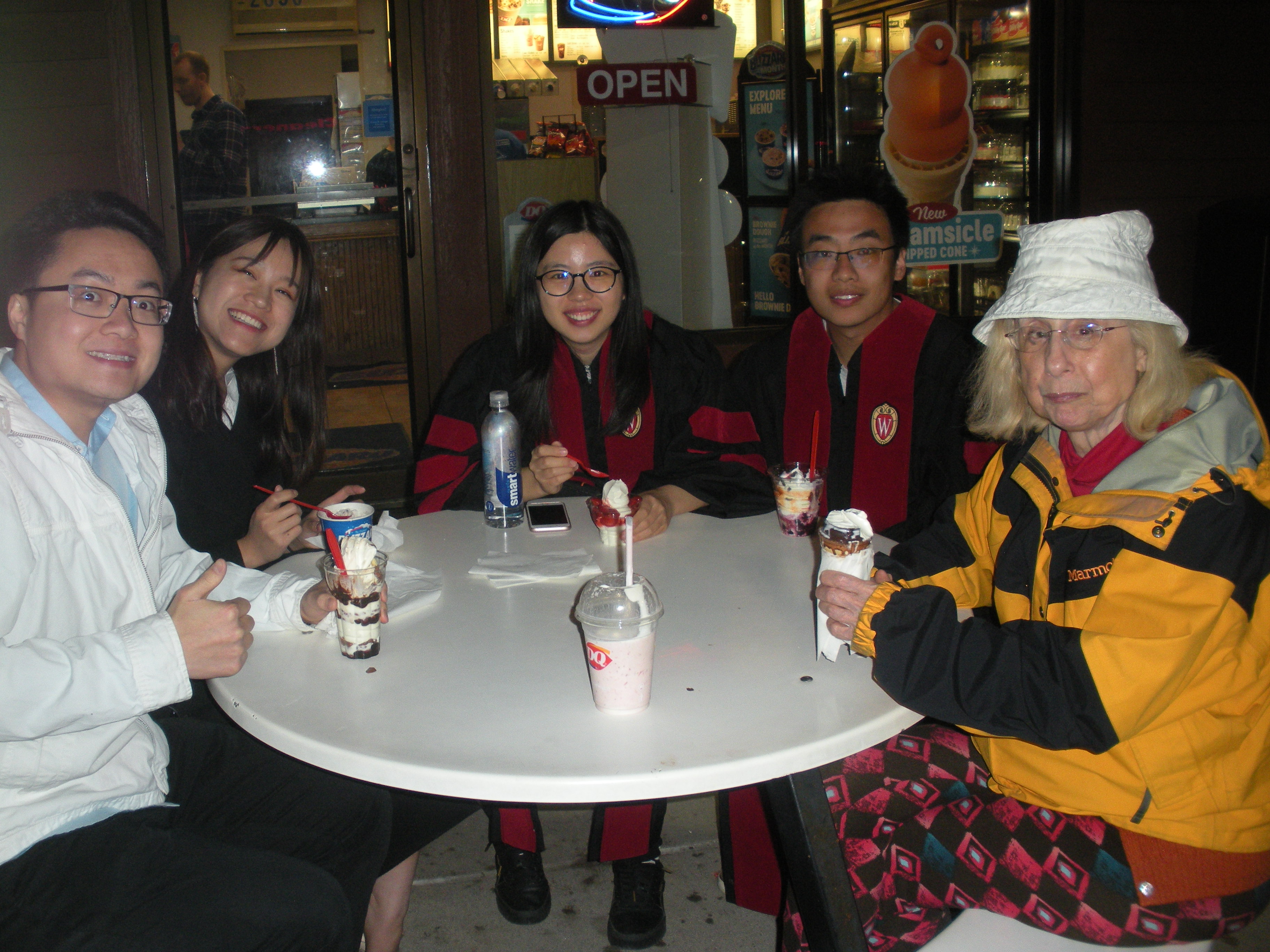 After the ceremony at Dairy Queen. Graduates Xiaowu, Yuhua, Yilin and Hao are all off to the West Coast for jobs and postdocs. Congrats grads!